10.01.20

Support Kids to Love – Donate today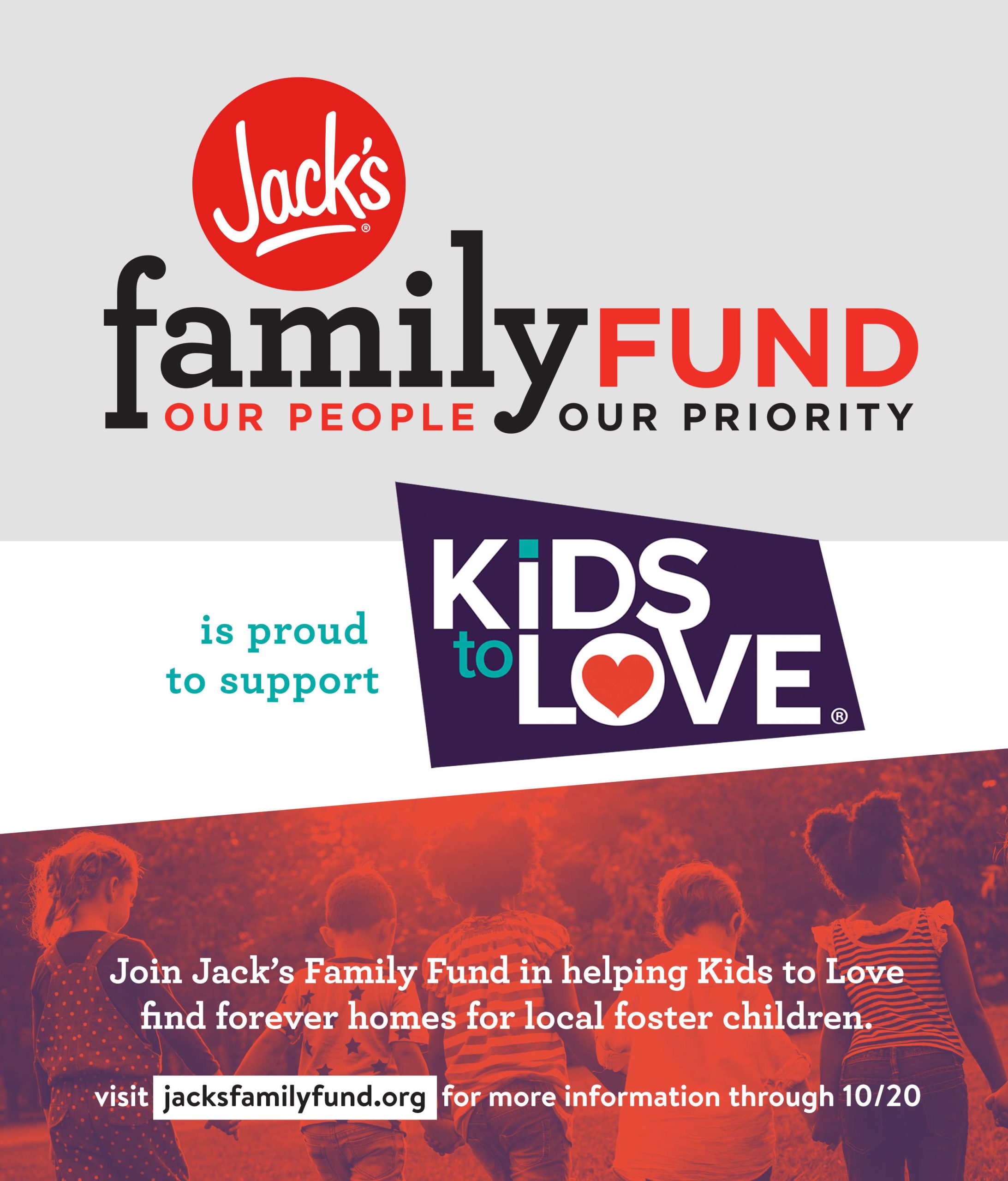 Jack's Family Fund is partnering with Alabama-based Kid to Love Foundation and you! Donate today through October 20th to help us ensure children in foster care have the love and care they deserve.
Donate at any Jack's restaurant or online. All donations, big and small, will make a big difference to a child in need.
Your donations will be used by Kids to Love to support four key development programs:
School Supplies and Backpack Donations: Each year, more than 5,000 foster children across the region receive a backpack filled with school supplies
College Scholarships: Since 2005, the Kids to Love Foundation has awarded 553 scholarships to graduating High School Seniors
KTECH: Kids to Love offers Mechatronics/Advanced Manufacturing education training to young adults living in foster care
Lifelab: KTECH students also have the opportunity to participate in this life skills development program