08.13.19

Kids to Love Fundraiser Off To Strong Start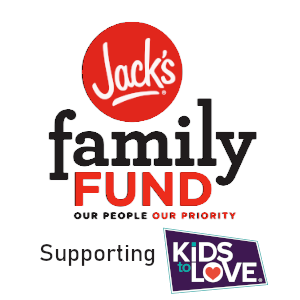 In just one week, the Jack's Family Fund raised $35,892 for children in foster care thanks to the generosity of Jack's customers and team members.
The Fund's fundraiser for Kids to Love launched June 26 across all 166 Jack's restaurants and online.
Last year, the Fund raised more than $217,000 for Kids to Love. This year, the Fund hopes to raise even more.  Read more.
Donations are being accepted in all Jack's restaurants and online through August 6.