08.13.19

Annual Kids To Love Fundraiser Kicks-Off June 26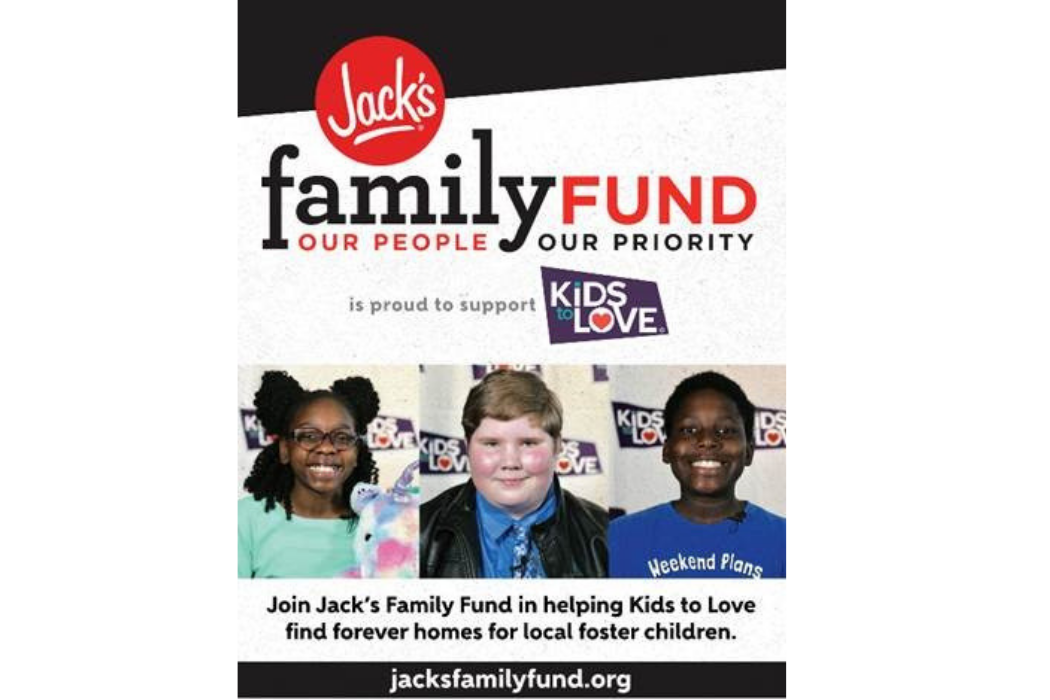 Jack's Family Fund is proud to support Kids to Love, an organization dedicated to helping Alabama children in foster care. On June 26, 2019, Jack's will kick off its annual Kids to Love fundraiser across all Jack's restaurants.
Last year, Jack's raised more than $217,000 with hopes to raise even more this year.
Kids to Love's mission is to find forever families for foster children and work to create lifelong bonds by recruiting adoptive parents.
The reality is that many of the Kids to Love (KTL) children may not find a family, but that does not mean they have failed. KTL helps foster children succeed through four educational programs, including career opportunities. KTL's simplest pledge is a backpack filled with school supplies. Each summer, the organization equips more than 5,000 foster children in Alabama and Tennessee for the school year. In the spring, they celebrate with graduating high school seniors by awarding college scholarships so their career dreams can become reality. Since 2005, the Kids to Love Foundation has awarded 553 scholarships.
Join the Jack's Family Fund in helping Kids to Love find forever families for foster children.